Friday's on the air and we're going to talk about past working week with ROG!
Hello, everyone!
I 3D models
Bracelets
There are many different bracelets by the end of the week: from light rope, decorative and jewelry bracelets to bracelets that completely covers forearms.
We remind that you have 2 slots for bracelets (for every arm separately). Bracelets are shown on a character in comparison with an amulet. But they are invisible in the case of glove cuffs and tabards with wide sleeves (it's a little spoiler about a modular system and a system of morphs).
Shirts
Shirts are divided into 2 main types. This is what sleeveless shirts look like.
Shirts almost won't give stats to characters. Their appearance is a result of technical requirements under the desire to make clothes, weapon realistic and original.
"Long sleeve shirts. It differs from the sleeveless one with the… suddenly… sleeves." (We prepare dashing descriptions of items)
Let's say a few words about the system of weapon and clothes morphing (it's similar to KCD). For MMORPG it's not the most typical method to form the modular system of armour.
So for example, shirt: like any 3D models it has its geometry - as combination of polygons and peaks (it has .fbx format for modelers). It is further opened in Maya using .fbx. In addition to main geometry it has derivative forms (as shirt shrinks after washing). There are 4 parts (2 for arms, 1 for body, 1 for shoulder girdle in the case of a long helmet). And thanks to that the parts of the clothes don't penetrate each other. Also we created LOD to optimize the loading of GPU. Thus, one initial geometry turns to 7-8 geometries.
If you are bored to read this short and simple descriptions of the process of development, write about it and some of us will definitely read it))
II Animations
Animations with crossbow
First, we want to mention that heavy master looks really funny with some piece of wood in hand))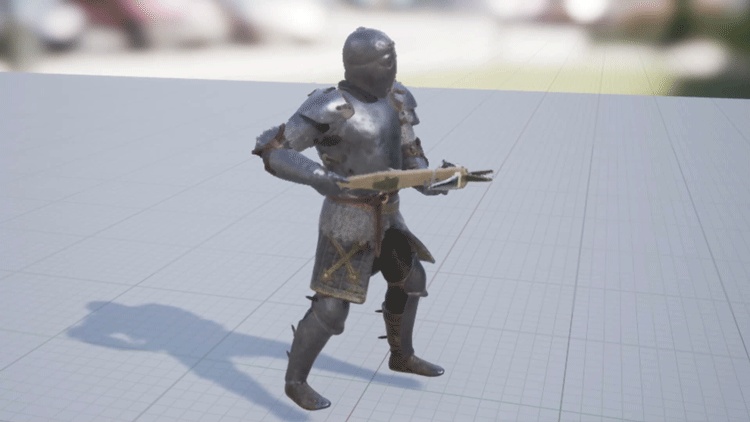 Targeting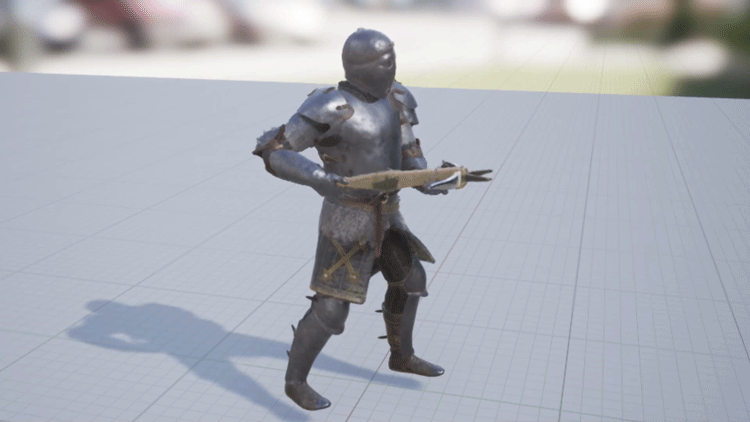 Reload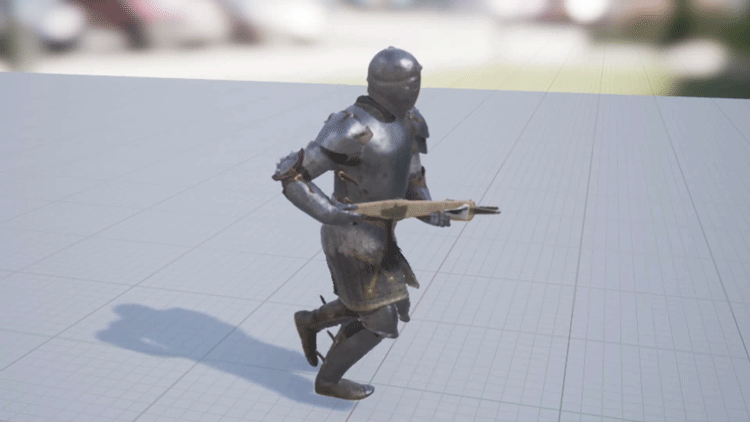 Run forward
Dodge right
Looking at this 4 animations, we need to highlight it, in addition to the common edit:
Mocap bounce became slower and won't spoil gameplay;
And the most important thing is the targeting. It's the part of the combat system 2.0. The players of our "Prototype" convinced us to implement it. RMB has this unique feature for the weapon. It's targeting for the crossbows and bows. Buffs can change the ZOOM. After an effective range an arrow goes in parabola, but has the same damage. So it makes sense to shoot with the ZOOM of a sniper rifle at a distance 300+ meters, especially if a hunter specializes in physical attack (PA).
Animations of dwarves
It was daunting task for our animator to make a midget as special as a stickman. The midget model was fairly less interesting that the stickman model. That's why animations should be more attractive.
Vlad (our animator) made something special in response to demands. So, please welcome - mocap for mobs!
Ye, ye, that's right! Right here, in our office! We had inappropriate light that hindered us. But it's mocap! And the most important thing that it's an independent initiative of the animator to speed up the process of animation creating and also to make them more lifelike.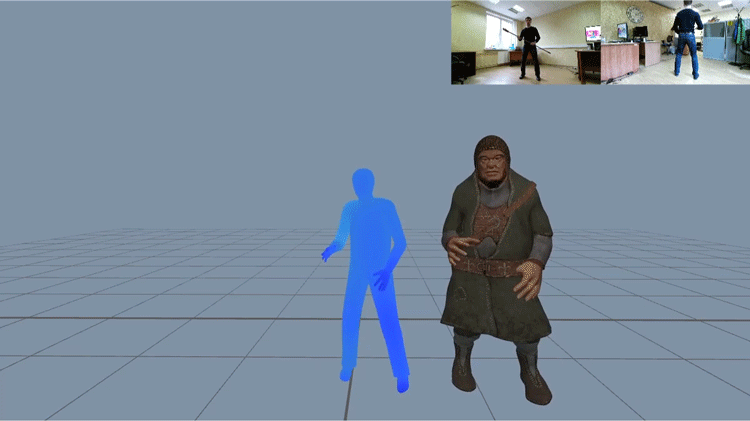 The process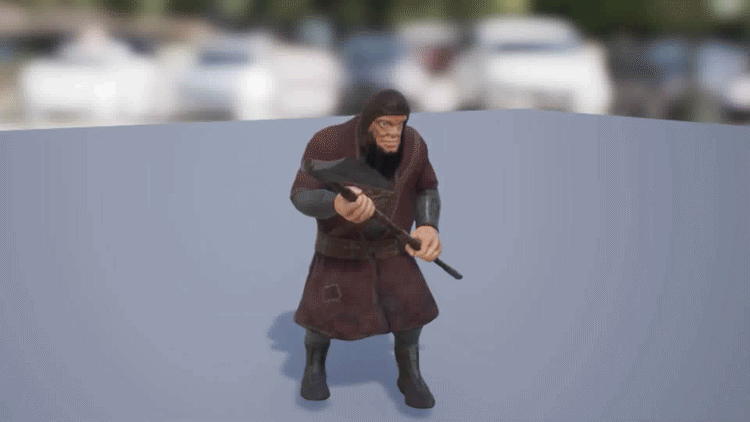 And the result
We remind that we can't allow such luxury as mocap in many animations because of the timing of combat system.
And the Great Mop of Violence (GMV) will also be included in ROG after this as a meme)
III UI
Those, who have tested the trade with vendors in PTR, knew this mechanics.
Now we will shortly talk about some aspects of this trade:
Every vendor has his own dynamic balance (details are HERE). This mechanics creates semi-automatic system of inflation control and new requirements for the procedure of 'looted stuff' selling.
To avoid the abusing this trade uses shopping cart similar to online shops, contrary to all MMORPG market.
Furthermore, in the lower part of the screen there is information about taxes for the Count and his guild (to realize who spoiled your life and whom you need to find).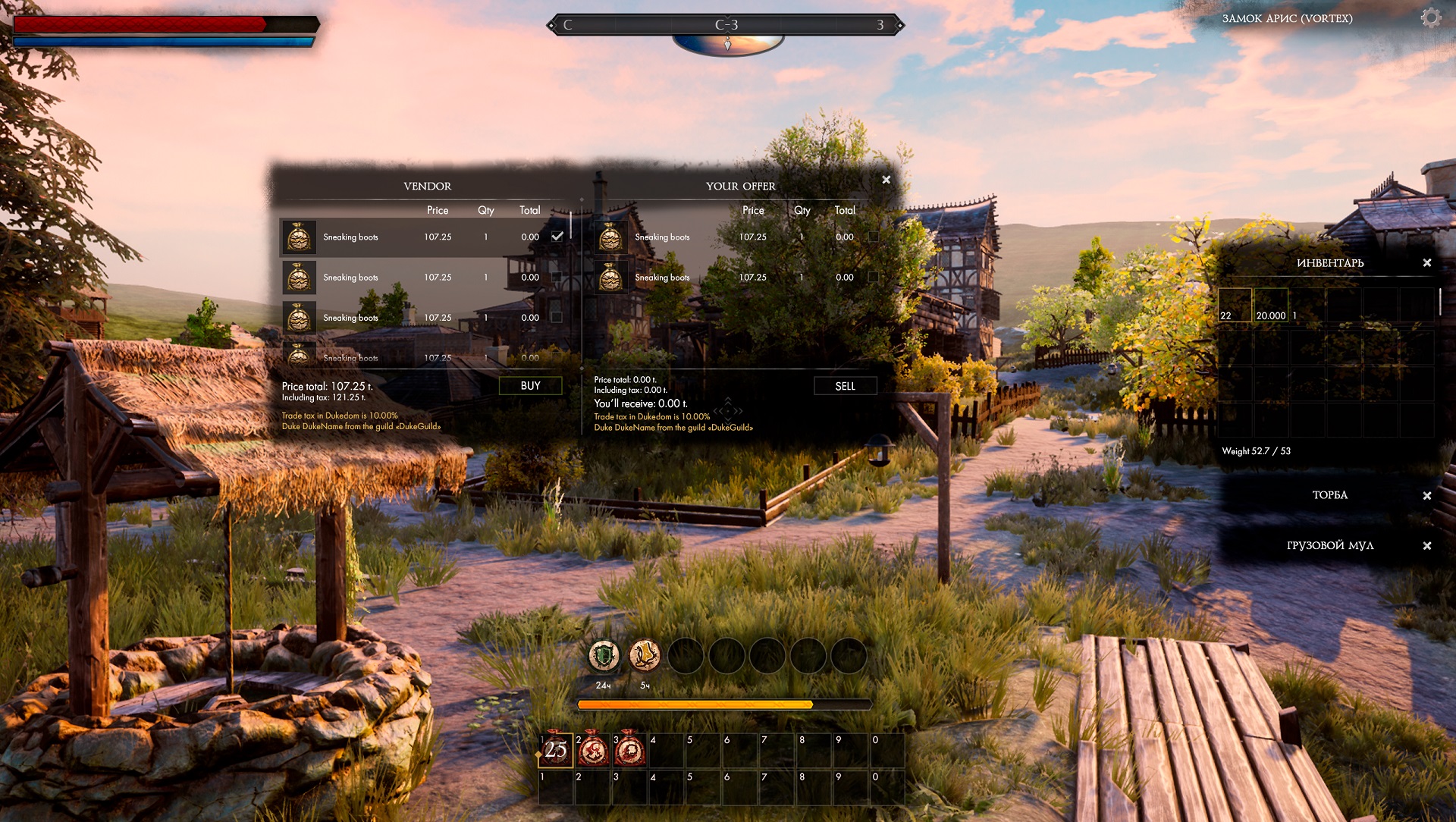 Someone's Friday is already over, someone's is coming to an end, and someone's is just beginning, in spite of a calendar showing the 20th of October)
Take care, have fun and follow the news and our project!
Yours sincerely,
Reign of Guilds team